In this blog post, you'll learn about some YouTube video ideas for affiliate marketing to make money online.
YouTube as a social media platform is one of the most widely used websites over the Internet. It's a search engine just like Google where people go to search for information.
Hence, it is a great platform to display your inventiveness. It will interest you to know that it is also one of the best places to maximize your affiliate profits.
Combining YouTube with affiliate marketing is a great means to offer additional value to your followers, whereas making money simultaneously.
Apart from YouTube's ways of making money with your content, affiliate marketing offers you control as to what products or services you want to promote to maximize your revenue.
So, in this blog post, I am going to share with you 5 YouTube video ideas to make money with affiliate marketing. Keep reading!!
If you are new to affiliate marketing, you may be wondering what affiliate marketing is all about.
Table of Contents
What is Affiliate Marketing?
Affiliate Marketing is the process of promoting someone's product or service to earn a commission. So, if you have a product or service you want to promote to earn a commission, the best way to do it is by creating content that you can use to promote your affiliate products.
This is after you choose the platform where you want to sell your products or services. So, in this blog post, we are going to leverage YouTube with the 5 video ideas I am going to be sharing to make money with affiliate marketing.
So, if you are ready, below are the 5 YouTube video ideas to make money with affiliate marketing.
YouTube Video Ideas for Affiliate Marketing to Make Money
Product reviews
With product reviews, you can promote specific products. By reviewing a specific product, it means that there is a product which you have used yourself and find the need to recommend it to others. It could be your family, friends, or the general public.
To do this, you need to create a video where you talk about the product you want to review.
This way you need to talk about the product or service in detail which includes; the features of the product, its pricing, as well as its pros and cons.
However, I will caution that do not review a product or service if you do not use it yourself.
In a nutshell, doing a specific product review should be on the very product or service you have used.
Examples of product review titles may include:
Neewer 366 Review
Samson Q2U Review
Best X for Y
This is where you would want to talk about the best product for what. Here, your audience does not know the particular brand they are looking for.
So, you have to recommend to them the best product they can use for what.
For instance, you can talk about the 'Best USB Microphone Under $100' or 'Best USB Microphone for YouTube Beginners'.
With this, you can list the number of best USB microphones you want to talk about in the YouTube description with their respective affiliate links.
I would highly recommend you talk about between 3 and 10 products at a time – this is my opinion though.
Do not get overwhelmed by talking about "unlimited" products in one video.
Apart from 'Best X for Y', you may also want to consider using 'Top Best X for Y', or 'Top 5 Best X for Y'.
Versus (Vs.) videos
Another YouTube video idea you can use to promote your affiliate products is by doing versus videos.
You can pick two to three products or services and compare them. You can do this by letting your audience the best reasons why they should not use product A but rather use product B.
You need to let them know product A is the best at its current price over product B. Give them a reason why they may want to consider going in for product B over product A despite product A being less costly.
Answer specific questions
In answering a specific question, you are solving the problems your audience might have. To answer specific questions, you need to consider looking at questions we ask in our daily lives.
If you are running a YouTube channel or a blog, you may get questions from the comments your audience would be dropping in the comments section of your videos or blog posts.
You may also use Google to come out with questions you want to answer by doing your research just like in the image below.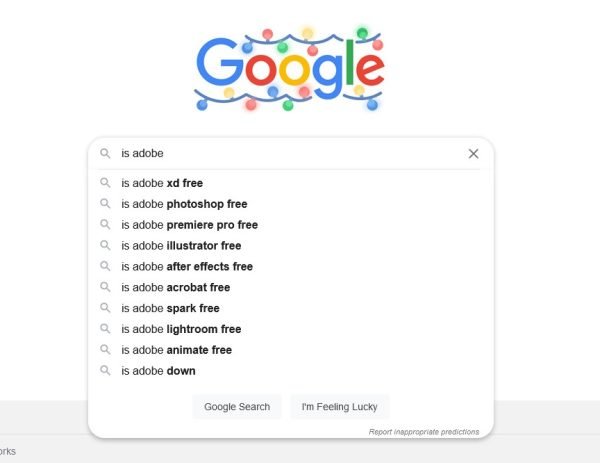 How-to videos
This is pretty easy to do in my opinion. Do you want to show or teach your audience how to do 'something'?
The best way to do this is by doing your research very well so that you be on top of what you want to talk about.
If you want to make money with affiliate marketing, you can go and learn about what you want to be teaching your audience. Make sure you can use whatever system you want to share and you are good to go.
Assuming you want to show your audience 'the 5 best ways to manage personal finances at home' you can go ahead and recommend some books they need to read to be able to manage their finances at home.
For example, if you go to my YouTube channel I teach people how to make their own websites and also grow their businesses with online video.
Final Thought
So now you know the 5 YouTube video ideas to make money with affiliate marketing, and as I said at the beginning of this article, it does not have to be Amazon affiliate marketing only. You can go ahead and apply these ideas to any kind of affiliate marketing out there.
If you are looking for a profitable and satisfying small business to make money with on the Internet, affiliate marketing is one of the best ways to monetize your content on YouTube.
Apart from YouTube, you may also want to create an affiliate website for your channel. This will help boost your affiliate earnings.
YouTube gives a seamless platform with its massive user base and numerous convenient structures to share your affiliate products while being in control over the quality of the content you create.